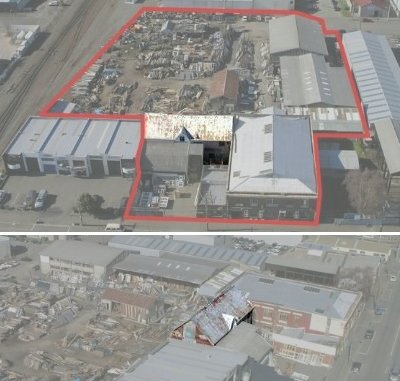 It was announced on the 31st of July, 2009 that a two storey Sydenham warehouse dating from the late 1860s is to be demolished to make way for a new terminus for Leopard Coachlines.
Situated on the eastern side of Montreal Street, between the railway line and Disraeli Street, and forming part of the complex of buildings that has been the premises of CRC Salvage and Demolition since 1984, it is Christchurch's oldest surviving industrial building.
Canterbury Heritage calls upon the Christchurch City Council and the Historic Places Trust to save this historically significant part of our cultural heritage from destruction.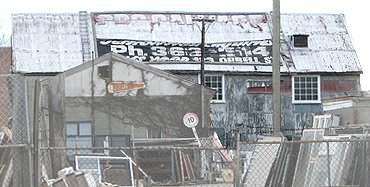 LINK TO PHOTO SET OPENS IN A NEW TAB OR WINDOW
Above: details from street and rear views of the historic warehouse, from a set of seven photographs by Greg O'Beirne.