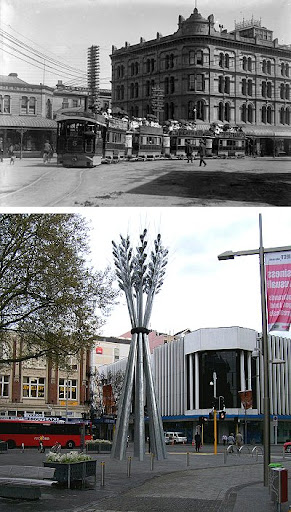 Familiarly known as "The Bottleneck" in earlier times, these are north-westerly aspects of the junction of High, Hereford and Colombo Streets.

A September, 2008 addition to the Christwegian aesthetic is a galvanised representation of a Corn sheaf at the beginning of the City Mall, which is currently undergoing refurbishment.

Provision is being made for extending the vintage tram tracks through the mall, along part of the original route, which closed in 1954.